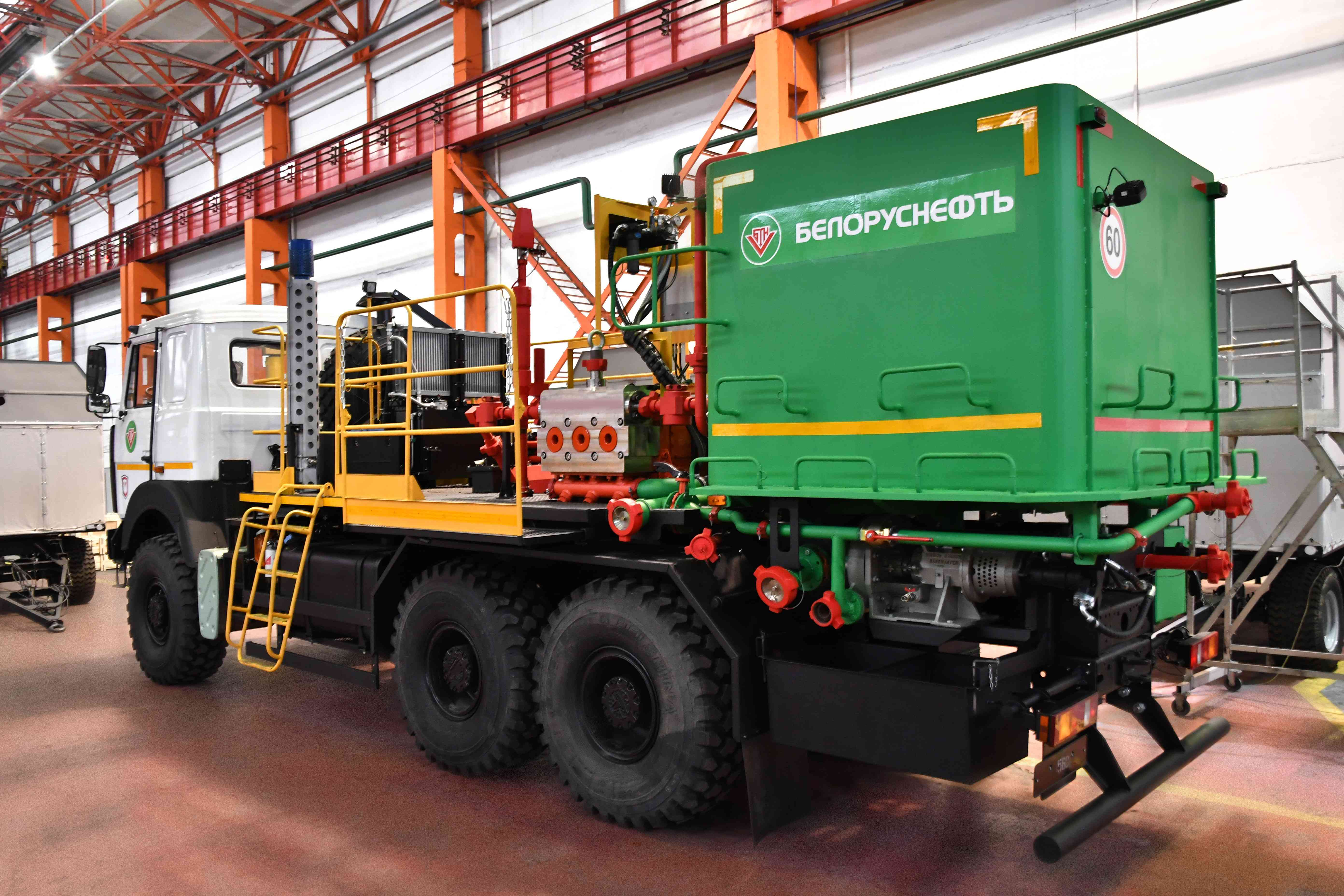 Rimera Group's Izhevsk plant, one of the top Russian oil engineering companies, designed and manufactured a new modification of specialized equipment with imported HP pumps for Belorusneft.
UNB-200x70M is a unit for well cementing, sand and wax washing and water zone isolation, and it can also be used as part of coiled tubing units. The system is mounted on a MAZ-6317 truck and has a TWS600S triplex pump operating at working pressure of up to 50 MPa.
The HP pump and the water feeding pump are powered by the chassis engine and may be operated both together or individually. The unit configuration is free of a deck diesel engine, thus making the UNB-200x70M lighter and more cost efficient. A stepless pressure control of the water feeding pump provides high accuracy of the water flow rate and optimum operating parameters. Ergonomic design of the manifold enables connecting to the hydraulic line on both sides without moving the unit.
"Guided by urgent client needs, Izhneftemash annually masters the production of at least 20 new models and modifications of pump and mixing units. This is a rapidly growing business area of the company, which is based on long-term experience in oilfield equipment production, an integrated approach to demands of oil producers and the use of advanced technology. In 2021, one of the top-priority projects for the expansion of the plant's product line is the proprietary well cementing equipment with an automatic slurry preparation system," said The Head of the Research and Development Center of Rimera Group Anton Ilyin.
Izhneftemash has been making specialized MAZ truck-mounted equipment for well workover and cementing since 2019.