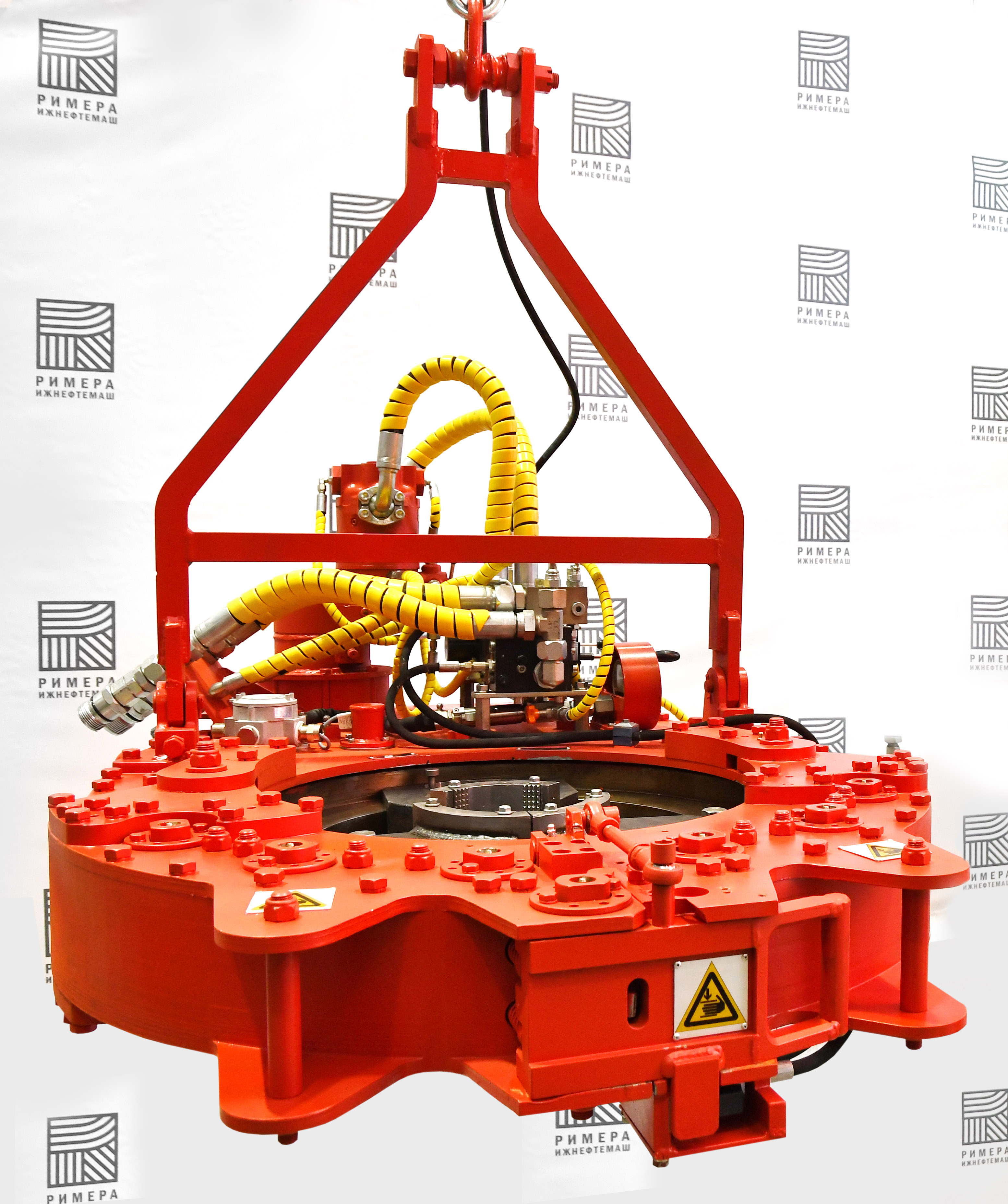 Rimera Group's Izhevsk plant, one of the top Russian oil engineering companies, made a test sample of ARMEX Casing tongs.
ARMEX hydraulic suspended tongs are designed for make-up and break-out of 102 mm to 356 mm casing pipes including those with extra-strong premium threads. The tongs have a magnetic braking system for closing the jaws, which is more reliable and durable compared to belt brakes. A rotor spin lockout system in the open position makes tong operation highly safe.
Tongs come with a gage for measuring, recording and displaying the make-up parameters. Integrated software enables saving and transmitting torque data via wired and wireless communication.
"The new line of stationary and suspended tongs made by Izhneftemash plant meets the strictest client requirements to modern oil production equipment. The maximum torque of ARMEX Casing tongs is double the torque of other tong models used by Russian drilling companies. At client request, the tongs may come with a low support compatible with 114 mm to 365 mm casing collars," said The Head of the Research and Development Center of Rimera Group Anton Ilyin.
In 2020, Izhneftemash plant added new products to its drilling equipment line. Besides the ARMEX Casing tongs, its product line includes ARMATIC program-controlled automatic drilling tongs. In 2021, the company is planning to master the production of ARMEX Drill hydraulic suspended tongs for tubing and drill pipes.